Home > Clerks Actor Jeff Anderson Will Voice Randal's Monday Protagonist
Clerks Actor Jeff Anderson Will Voice Randal's Monday Protagonist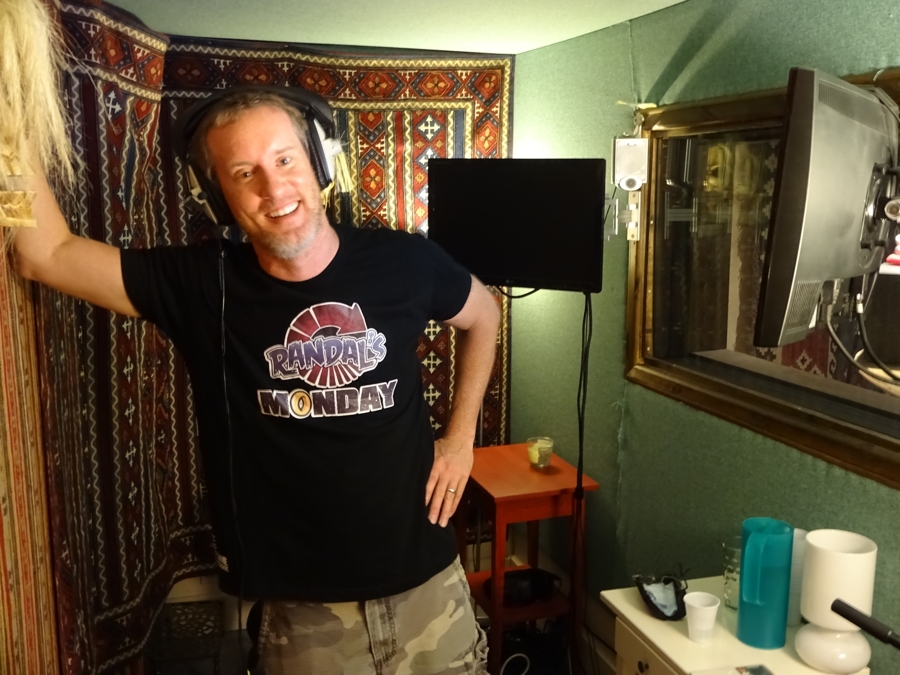 Clerks actor Jeff Anderson will be the voice of the protagonist in Randal's Monday. The game is about a character named Randal who wakes up the day after his best friend Matt's engagement. That day is a Monday and Randal is in a dire situation - he has Matt's engagement ring and has been fired. Randal must pawn the ring in order to pay his landlord; however, upon doing so - he becomes cursed to relive that Monday over and over. Be sure to check out the full press release below for more information...
Randal meets Randal - Clerks-Actor Jeff Anderson will voice the protagonist of Randal's Monday

Hamburg, Germany / Alicante, Spain; August 1st, 2014. Geek, Geekier, Randal's Monday! Nexus Games' and Daedalic Entertainment's upcoming adventure will offer an acoustic highlight to all fans of independent films and Geek-culture: Hollywood actor Jeff Anderson will be the English voice of the game's protagonist and also assists the developers in creating the script. Anderson is mostly known for his role as Randal Graves from the 'Clerks'-series.

The similarity of names is no mere coincidence: the developers of Nexus Game Studios are huge fans of 'Clerks' and the movie's sequel. The game's protagonist is a tribute to the movies and one of many pop-culture references.

"We are big fans of Jeff Anderson's work but especially of his role in 'Clerks'. When we first started to design this story in that filthy old garage, we could never have imagined that he would end up being the voice of our Randal. We know he is a very selective man when it comes to the projects he decides to participate in, so it's a real honor for us to be able to have him on board and give life to our main character. Nobody else in the world could ever interpret Randal better than he does. It's like the icing on the cake for this huge project", explains Enric Costa, Lead Producer of Randals Monday.

Jeff Anderson took on the role of Randal Graves in the first movie Clerks (1994) and continued to play the character through the second installment and the TV-series.

The point & click adventure Randal's Monday will be a feast for every single of your geek-senses and a tribute to a whole generation of fans and the heroes they grew up with. Players can look forward not only to many, many nostalgic items, but also cynical humor and a bizarre top notch story.

Randal's Monday authentically illustrates, just how tough it is to get through the week's most annoying day - even for the protagonist Randal Hicks, who prefers an easy take on life, rather than a serious one. His slacker attitude, though, gets him into one mess after another.

After celebrating his best friend Matt's engagement, Randal wakes up on a Monday morning with a serious hangover, Matt's wallet and something very precious: Matt's engagement ring.

Finding the ring is a convenient opportunity, since Randal gets not only fired, but also can no longer stall his landlord. In these dire circumstances, Randal can't help but to sell the ring for some cash. The consequences, however, are fatal and Randal suffers a horrible curse for his actions: Matt commits suicide and Randal is forced to live through the same fateful Monday again and again to atone for his mistake. Randal needs to reclaim the ring and sort his life out before things get worse - so worse that even the very fabric of the universe is in peril.

The classic point & click gameplay and countless items and nods toward the golden age of geek culture deliver precious nostalgia to all players who hold their childhood memories and heroes dear. Retro-consoles? Favorite flicks, shows and games from the 80s, 90s, and the early 2k? Randal's Monday has all of that and it's truly worth your time to find each and every reference made in this game.

Randal's Monday is developed by the team of Nexus Game Studios in Spain and is published worldwide by the adventure experts of Daedalic Entertainment. The game's scheduled for release in fall 2014.
Don't forget to follow us on Facebook, Google Plus, and Twitter to receive up to the minute updates from us.