Home > Gabriel Knight: Sins of the Fathers 20th Anniversary Edition Impressions
Gabriel Knight: Sins of the Fathers 20th Anniversary Edition Impressions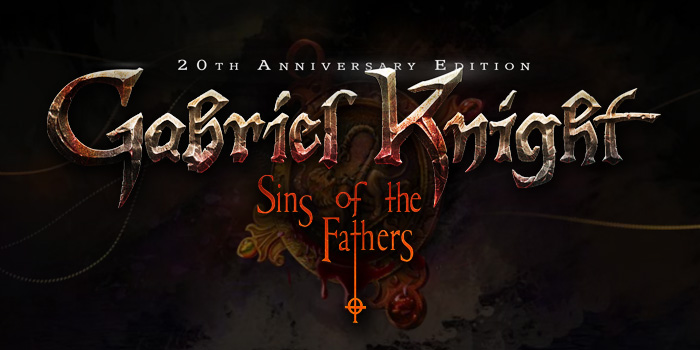 Gabriel Knight: Sins of the Fathers is receiving a 20th anniversary edition remake that features updated graphics, additional content, and several changes to some of the puzzles. The game is being remade by Pinkerton Road Studio and headed by the original designer – Jane Jensen. Sins of the Fathers is about an author who is trying to write a book about voodoo. The main character sets out to investigate a local voodoo murder and finds a lot of interesting things along the way; however, how does the remake hold up?
The brief amount of story I saw while playing the recently press demo certainly left me wanting to finish out the journey of Mr. Gabriel Knight. I got to see crime scene pictures, explore a local park, and hear some groovy tunes at the same time. The point and click system for the game did not even put me off as I thought it would. Since I was really interested in the story of the game – I continued through the demo.
The new visuals are an improvement over the original games; however, the same feel and atmosphere remain. The soundtrack really set a good mood for investigating a voodoo murder and allowed for a joyous bit of listening while I did other tasks with the game left open. Another feature for the remake is a graphic novel that tells the story behind the game.
That is nice addition; however, it could spoil parts of the game is you are not careful. The press demo was good overall but lacked a certain appeal for me that would have otherwise propelled it into the top of my adventure game favorites such as The Book of Unwritten Tales. I am looking forward to the final product and be sure to keep a look out for our behind the scenes interview in the near future.
Don't forget to follow us on Facebook, Google Plus, and Twitter to receive up to the minute updates from us.