Home > NoScope's New Glasses are a Welcomed Refreshment to the Brand - Gemini and Golem Line
NoScope's New Glasses are a Welcomed Refreshment to the Brand - Gemini and Golem Line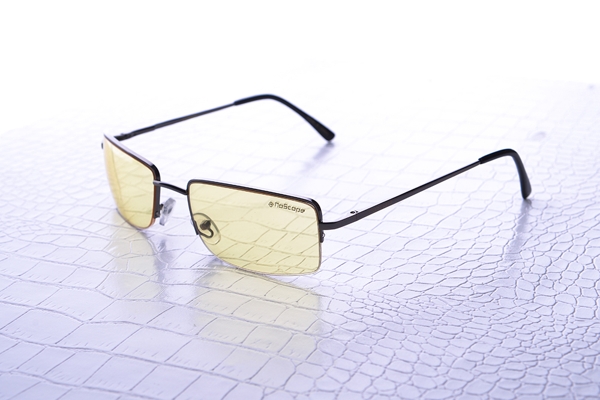 We reviewed NoScope's Hydra and Orion lines last year and spoke about the different benefits of the glasses. Well, NoScope is releasing the Golem and Gemini lines today and we have them! The Golem line provides the comfort of wearing them over prescription glasses while the Gemini line sports a very sleek and stylish design. So what did I think about them? Let me tell you my experience...
While eagerly awaiting the new NoScope glasses to show up - I decided to refresh my memory of the other lines in order to be able to make a valid comparison. Wearing the Hydra's - I was brought back to a time last year when I was using them to play games. They still worked just as well today so what exactly would be different in the new ones besides appearance?
Well, the day came when the new ones were supposed to show up and I was excited to check them out. I waited for them to be delivered and I picked the box up from the mail box. Once back insider - I eagerly opened the box. Wearing prescription glasses myself - I immediately opted into trying the Golem glasses out first. As advertised - they adequately fit over my prescription frames.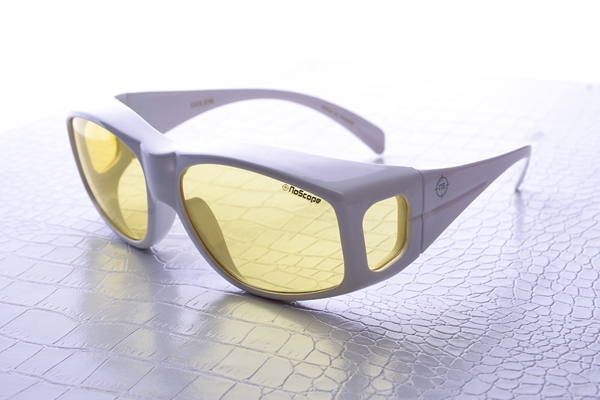 I wore them for a short time before trying the Gemini and they seemed just as good as the other lines. I took off the Golem's and decided to open the Gemini glasses. To my surprise - the arm was detached from the frames. Having worn prescription glasses most of my life - I knew this typically happened due to a loose screw and I was right, the screw was missing.
I found it rattling around in the box and put it back in; however, this brought up the thought of quality assurance. The NoScope's we reviewed last year came is great shape and nothing missing so maybe they changed something? Not sure, but I asked the NoScope team about their quality assurance department in an interview that will release later on. An excerpt for relevancies sake:
Austin: I got my review samples the other day and noticed a screw was missing from one of the pairs. This was not a big problem as I simply found it loose in the box and put it back in; however, this brought up quality assurance. Can you describe the steps you take to insure the quality of the products?

NoScope: We're sorry to hear about this issue that you experienced with your merchandise. We do extensive quality checks and control to ensure that only the best merchandise reaches our customers. All inventory is hand inspected after manufacturing, again during the packaging process, and another check during shipping before the product goes to the customer. Unfortunately, there is no 100% effective method of quality assurance, and issues do sometimes occur. This is why we're proud to offer a comprehensive return policy and 100% satisfaction guarantee. Let us know of any issues or flaws with your product, and we will ensure that this is resolved and you receive the best that we can offer.
Having got the Gemini's back in working order - I took a look at the design as it intrigued me. They are very stylish and professional. I like them even better than the Golem's, but for usability - I have to take the Golem's due to wearing prescription glasses. The Gemini feature all of the classic NoScope features from the other lines so no need to regurgitate old facts.
So after playing with the new NoScope's for a few day - what do I think about them? Well, for starters - they are not going to be the bane of your gaming problems. That is not what they are designed to do so do not expect to grab a pair and immediately become god-like in games - that still requires skill and dedication; however, if you are having lots of eye strain and fatigue from extended sessions - that is where the NoScope's come in and I recommend them to anyone in that situation!
Don't forget to follow us on Facebook, Google Plus, and Twitter to receive up to the minute updates from us.